Egypt Internet Services Down
By Arnab Ghosh, Gaea News Network
Friday, January 28, 2011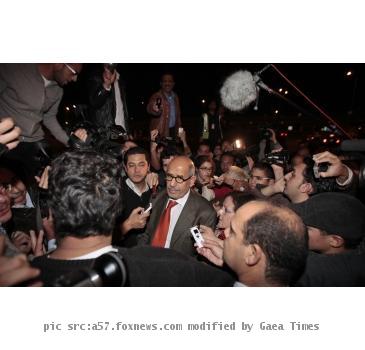 more images
CAIRO, EGYPT (GaeaTimes.com)- In an unprecedented and unexpected development the Internet traffic from and to Egypt has been blocked and the incident has sent sensations across global media. As a result the country with a population of over 80 million people cannot contact the rest of the world now. Only one web service provider is still available and the developments come on the heels of countrywide protests demanding the end of President Hosni Mubarak's autocratic rule that has been going on for nearly three decades. Renesys an Internet-monitoring firm has witnessed "the virtually simultaneous withdrawal of all routes to Egyptian networks in the Internet's global routing table." Its chief technology officer Jim Cowie said in his blog that almost all of the web addresses of Egypt cannot be reached anymore.
Italy-based Seabone which is a leading service provider for the country also admitted this development. The government in Egypt however has denied disrupting Internet service in the country. An Egyptian embassy spokesperson also rubbished the claim that social networking services have been blocked in the country. The cause of this blackout is yet to be known but it is apparent that it is a well planned action not triggered by any technical glitch.
The Noor Group is Egypt's only Internet provider that is not affected by this blackout so far. The bloggers are saying that it is due to its high profile clients. This move comes after the Egyptian government put a ban on Twitter and Facebook. The experts are worried this is a calculated move by the Egypt government and now the world will not know how it deals with the protesters.