Lipitor Recalled Again
By Madhusmita, Gaea News Network
Sunday, October 31, 2010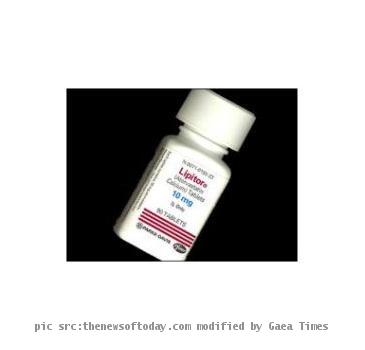 more images
WASHINGTON (GaeaTimes.com)- Nearly 38,000 bottles of cholesterol drug Lipitor has been recalled by US drugmaker Pfizer Inc. on Friday because of the unpleasant odor relating to the packaging bottles. The company released a statement on Friday stating that the cause of the recall because of the musty moldy odor of the bottles. The company has already recalled Lipitor two times in the past. In August, Pfizer recalled 140,000 bottles and two weeks ago it recalled another 191,000 bottles.
Pfizer released a statement where it was mentioned that the bottles were supplied by a third party manufacturer of Puerto Rico. The statement stated that the officials of the company have throughly "evaluated" the cause of the odor and found out that the bottles were exposed to low levels of "TBA(tribromoanisole)" while they were "shipped" or "stored". However, Pfizer mentioned that the rate of odor complaints were less than three bottles per million. Though the company has recalled Lipitor for the third time, yet the officials said that after medical evaluation the company found that the risk of heath hazards to the patients is minimal.
Ray Kerins, the spokesman of the company said that the officials have recalled Lipitor to preserve product quality and the trust of its patients. The company stated that the recall will affect Lipitor 40 mg tablets (atorvastatin calcium) which have been distributed in the United States. Pfizer spokesman Ray Kerins said that the recall will not have any financial effect on the company and the customer who notices a smell in the bottle can return it. However, the company said that even if the health effects are "minimal", Food and Drug Administration is concerned about it and that patients who sense "unusual" odor on the bottles are advised not to take the drug.