Food Storage Mission Starts
By Naiwrita Sinha, Gaea News Network
Friday, November 19, 2010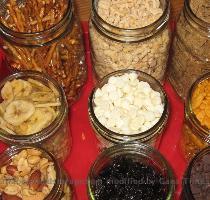 SUNSHINE COAST, CANADA (GaeaTimes.com)- The Food Action Network of the One Straw Society has raised a mission on food storage, which is something that is a key issue in this 21st century. The Food Action Network has supposedly brought the idea of a Community Food Hub to prevent the wastage of food.
According to Nadi Fleschhut who is the co-ordinator of the Food Action Network, the whole idea behind this mission is to increase the economic viability of food production on the Sunshine Coast. They believe that in this way they will be able to create more venues for the distribution of local food, and help in the decreasing of food waste. In the process they are going to help build skills in food growing and processing. There will be workshops conducted to train the matter to the commercial producers and farmers. A commercial kitchen will be included in this hub along with a warehouse food storage room and a public use room, which will act as a venue for hosting the workshops and community meetings. Edible gardens and composing systems will also be a vital part of the whole infrastructure. The Food Action Network also intends to host regular farmers and commercial producers throughout the whole year.
On the whole, the Food Action Network has a clean intention to re-create something which has become the need of the day. They are simply looking to build up a facility for food storage, food processing and a food distribution and training center. In an era when prices of most food products have soared up so high, one cannot afford to commit the irresponsible act of wasting food. Undoubtedly, it is a big contribution on the part of the Food Action Network to take up such a cause.