Yates Orchard To Close
By Tias, Gaea News Network
Friday, November 5, 2010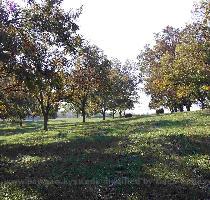 more images
GRAFTON (GaeaTimes.com)- The Yates Apple Orchard which has been with the Yates family will finally be closed. Bill Yates who has owned the orchard for more than 50 years said that no matter how much he loved owning the 20 acres, he felt it was time for him to close. He explained that he will be pushing 80 in the next few years and he will be too old to take care of the new trees which will produce yield in the next two to three years.
Bill Yates inherited the property from his father who bought the 200 acres of apple orchards back in 1931. The father took care of the property till the 60s and later when Bill Yates got the land, it was down to 20 acres. Bill Yates said that he had to learn all bey himself how to run the orchard because he never listened to his father when he was young. He also said that he loved being at the orchard and had taken only one vacation which they did not like. He said that he does not regret a single moment of owning the orchard but in the last ten years he had lost more money than he had made.
Bill Yates also credited his wife for helping him maintain the orchard over the decades. He said that in spite of having full time jobs before his retirement in 2001, he and his wife managed to run the orchard. The 73 year old has four adult children, 12 grandchildren and 4 great-grandchildren. Bill Yates said that once the 2010 apple season is over the ground will be cleared of the apple trees.