Peter A. Diamond Wins Nobel Prize
By Madhusmita, Gaea News Network
Tuesday, October 12, 2010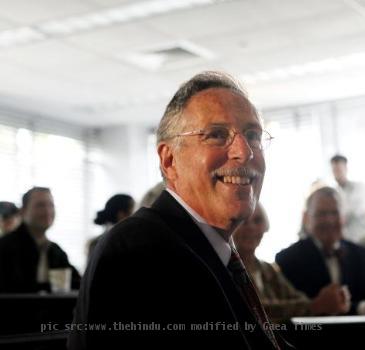 more images
WASHINGTON (GaeaTimes.com)- The American economist Peter Arthur Diamond, the Institute Professor at the Massachusetts Institute of Technology was awarded the Nobel Prize in Economic Sciences in 2010 along with Dale T. Mortensen and Christopher A. Pissarides. The Royal Swedish Academy of Sciences released a statement yesterday where it was stated that the three Nobel winners have formulated the "theoretical framework" for their search market. The Nobel Committee announced that the research of the laureates answer the question of unemployment in-spite of having large number of job openings and it also answers the question how the economic policy of the present economy affect unemployment.
While speaking about his research Peter A. Diamond told that the process of unemployment recovery is going to be slow and painful. However, the economist was tight lipped about his Senatorial nomination. As the media reports suggest, Peter A. Diamond has been nominated by President Barack Obama to join the board of Federal Reserve. The President gave the reason for his nomination by saying that Peter A. Diamond would be able to bring in his expertise in the economic recovery of the nation. However, other Senate Republicans have blocked his seat as they think the Nobel Prize winner does not have the experience.
Robert Solow, winner of the Nobel Economics Prize in 1987 told in his statement that the three laureates have already changed the way people think about the labor market. Richard Shelby, the senior Republican on the Banking Committee called Peter A. Diamond as a "skilled economist". However, he also added that Royal Swedish Academy of Sciences does not determine who will be eligible to serve the post in the Board Of Governors.