Aero India 2011 In Focus
By Arnab Ghosh, Gaea News Network
Sunday, February 6, 2011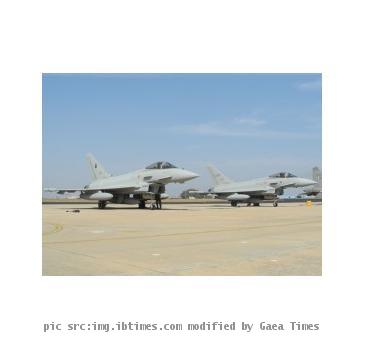 more images
BANGALORE, INDIA (GaeaTimes.com)- The upcoming Aero India 2011 international seminar is hogging headlines and the event will give India a chance to showcase its prowess in military power to the world. The event will highlight on emerging aerospace and defence technologies. A K Antony, the Defence Minister will inaugurate the ceremony which will last for 3 days. Top officials of the Indian army and IAF will also be present at the venue. The opening will be followed by a keynote address by Dinesh Keskar, Boeing India President, K Radhakrishnan, the chairman of Indian Space Research Organisation. There will be some other speakers as well.
A number of eminent aircraft manufacturers like Boeing will take part in the much-anticipated Aero India 2011 international seminar. The event has been organized by Aeronautical Society of India and DRDO. The 4 day event starting from February 9 is special because it will have the inclusion of Eurofighter Typhoons belonging to the Italian Air Force. This is going to be the first time that the Italian Air Force Typhoon aircrafts will take part in this annual event. The air show will be held at the base of IAF near Bangalore. The Typhoon is among the top medium multi-role combat aircrafts and the manufacturers are engaged in a race to the tender of IAF with rivals like Russian MiG-35 and Lockheed Martin's F-16.
The Aero India 2011 international seminar will comprise of splendid maneuvers and aerobatics displayed by the Eurofighter Typhoons. The IAF has plans up its sleeves to lay off the aging MIG-21 fleet with cutting edge multi-role combat aircrafts in next few years, its top honchos have said.