Widespread corruption may lead to collapse of Afghan government: UN
By ANI
Wednesday, January 20, 2010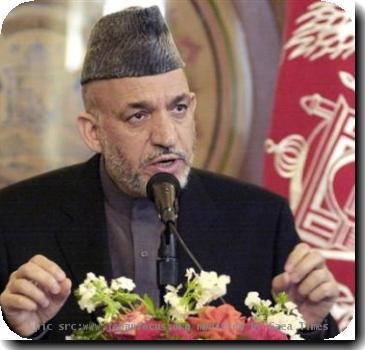 more images
KABUL - A UN report has predicted that the Hamid Karzai-led Afghanistan government could collapse due to corruption, as his officials are demanding 1.5 billion dollars a year in bribes, which is almost quarter of the country's gross domestic product.
The Telegraph quoted the UN report as saying: "A political system operating under such corrupt conditions cannot survive."
According to the report, Afghans rate corruption as a bigger concern than security and unemployment, and it has emerged as one of the major sources of the insurgency.
The report says it is "almost impossible to obtain a public service in Afghanistan without greasing a palm."
The typical bribe was 100 pounds in a country where the average income is just 260 pounds a year but judges, prosecutors, police and government officials were demanding bribes of up to 600 pounds, with other officials such as teachers, doctors and nurses demanding smaller bribes.
"Not surprisingly, Most Afghans have no confidence that the state is able or willing to tackle their problems," it says.
Out of 7,600 people surveyed across the country, more than half said organisations such as NGOs were only in the country to get rich.
Experts say many Afghans are being pushed into the arms of the Taliban who typically charge less and offer more security in return.
As a result, "the recourse to more violent forms of retribution, such as the Taliban sharia [Islamic law] becomes treacherously appealing." (ANI)