Salvatore Giunta Receives Medal Of Honor
By Tias, Gaea News Network
Wednesday, November 17, 2010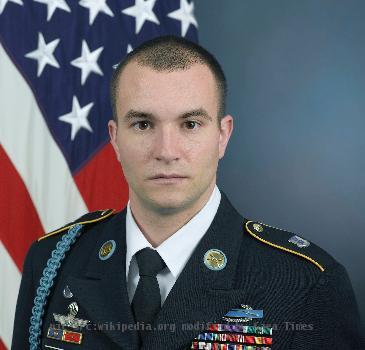 more images
WASHINGTON DC (GaeaTimes.com)- Salvatore Giunta, an US Army Staff Sergeant, became the first living recipient of the Medal of Honor for his bravery and valor during the war in Afghanistan. The prestigious award was conducted at the White House and President Barack Obama himself awarded the 25-year old soldier with the highly prestigious medal. This is the first time since the Vietnam war era that a soldier, who has been awarded the medal, has survived the actions that earned him the medal.
President Barack Obama said about the recipient of the Medal of Honor that he was the kind of soldier who leaves one convinced about what the real America is all about. He also added that his actions makes American's feel proud. Salvatore Giunta was a specialist who was serving in the Airborne 503rd Infantry Regiment which was attacked by the Taliban fighters in October 2007. The Department documents reveal that Salvatore Giunta and his fellow soldier were walking back to their base at the top of a mountain ridge when Taliban fighters attacked them with Soviet Era weapons that included machine guns, rocket propelled machine guns and AK-47s. The Taliban attacked them from the front and left and Salvatore Giunta saw several of his fellow soldiers go down. In spite of the barrage of gun shots and grenades, Salvatore Giunta, reportedly, ran forward throwing grenades and returning enemy fire and even tried to help one of the other soldiers who was shot but still fighting. He provided the sergeant with first aid and also rescued him from two Taliban fighters who were dragging him away.
Salvatore Giunta said after receiving the Medal of Honor that he appreciated the medal but it was a bittersweet moment. He said that if he could get back his friends who died fighting alongside him for the medal, he would do it in a second. Salvatore Giunta himself was shot twice during the action but was not injured seriously.