Ernest Withers FBI Spy?
By Reema, Gaea News Network
Wednesday, September 15, 2010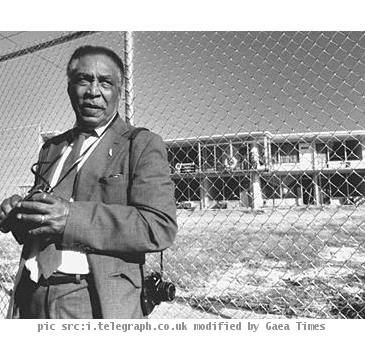 more images
MEMPHIS (GaeaTimes.com)- Ernest Withers, the famous Civil Rights photographer who had in his lifetime covered issues like Emmett Till's murder to the assassination of Dr. Martin Luther King and was considered as a photographer who held in front of the world the struggle of the civil rights activists, was reportedly an FBI informant. Numerous FBI reports that was acquired by a reputed media source during its two-year investigation into the matter has indicated that Ernest Withers worked as a prolific informant who spied on the civil rights movement.
Ernest Withers, who worked as a veteran freelance photographer for America's black press, was one of those persons who had spent time in proximity of Sir Martin Luther King. The photographer, who died in 2007 aged 85 presented in front of the world through his lenses the biography of the civil rights activists. He not only chronicled the every day struggle in the Deep South but also captured demonstrations, criminal trials and riots. However, the FBI reports claim that he exploited his position allegedly to tip the agency about the movements and events of the civil rights groups.
The FBI reports that Ernest Withers worked as an active informant for at least three years starting from 1968. He provided important informations to the FBI about the anti-war and civil rights movements in Memphis reportedly. Ernest Withers used to pass not only photographs of major civil rights figures but also their biographical details, political beliefs. In certain cases he also provided car license plate numbers to the government. The FBI holds that Ernest Withers played a key role in alerting the FBI about the Memphis militant group called The Invaders back the 1960s.