Unemployment Rate Increases
By Reema, Gaea News Network
Friday, September 3, 2010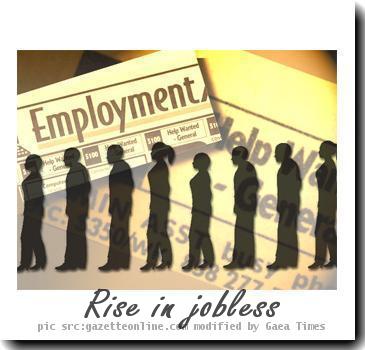 more images
NEW YORK (GaeaTimes.com)- For the month of August it was the private sector once again that added some jobs in United States while the scenario of the public sector remained grim. The American economy for yet another month showed clear signs of slowing down with private employers employing around 67,000 jobs. The monthly report of unemployment and employment rate was released early on Friday by the Labor Department. Although the number of employment has reportedly been on the higher scale of what was being expected, the rate of unemployment was reported to have increased from 9.5 percent to 9.6 percent for the month of August.
The Labor Department report on the rate of unemployment and gain of jobs pointed out that the nation as a whole lost around 54,000 jobs in the month of August. It maintained that the rate of unemployment saw an increase as the state and local governments tried to cope with the budget deficits. The local and state government made around 10,000 people unemployed in the month of August. The rate of unemployment also saw an increase with 114,000 temporary positions coming to an end. However, the economist had predicted that on total the nonfarm payrolls would fall to 105,000 in august.
The rate of unemployment remains one of the major concerns for United States. While the Republican law makers have repeatedly pointed at the President's over spending and overhauls with the health care and financial industry as the reason behind the rate of unemployment, the Democrats have on their part emphasized that there has been a steady decrease in the rate of unemployment although slow.