University Of Illinois Launches Online Crime-Beat
By Reema, Gaea News Network
Saturday, December 18, 2010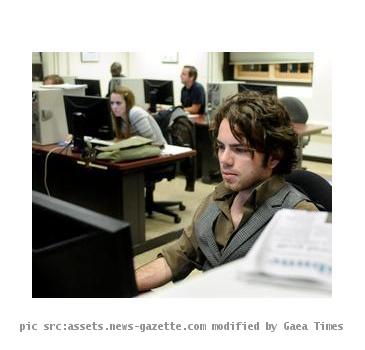 more images
URBANA (GaeaTimes.com)- The Journalism students of University Of Illinois, proved themselves to be the responsible crop of citizens of the future. On Thursday, 40 students of journalism launched a website, CampusCrime, that is solely dedicated to enlighten the people about the crime in the Champaign-Urbana campus.
University Of Illinois student, Kate Szyszka revealed that more than 40 students participated in the endeavor, putting their efforts for more than a month, to materialize this project. She said that the 40 students belong to two journalism classes of the same university. Another eight students from other journalism departments also participated in the project. Kate Szyszka felt proud to say that they had worked for long hours on it, and feels happy that their efforts have finally paid off well. Eric Meyer, an associate professor of journalism, revealed the main reason behind the creation of this new website. He stated that according to the rigorous research conducted by the students of the university, there has been a severe increase in violent crimes which was a result of expansion of crime alerts within the university. This has become a subject of concern and fear to most of the students and their folks. The website would provide an interactive platform to the readers, where they can themselves analyze the nature and trends of crime within the university and the town as a whole.
Kate Szyszka said that her favorite part of the website are the interactive features, where they have incorporated direct interviews with the crime victims and special videos of the crimes in several parts of the university. Other features of the University Of Illinois crime websites are, its unique graphics and maps to illustrate the crime locations, survey results and analysis of crime databases.