'Erin Brockovich' Chemical Continues To Threat
By Naiwrita Sinha, Gaea News Network
Tuesday, December 21, 2010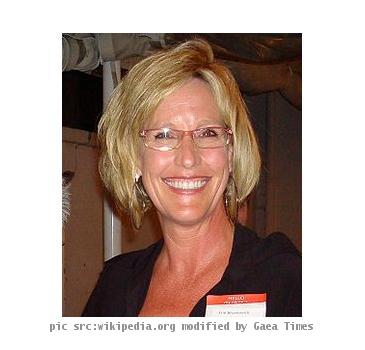 SAN FRANCISCO (GaeaTimes.com)- The chemical Hexavalent Chromium also known as Chromium 6 that was the subject for the 2000 hit movie "Erin Brockovich" still continues to threat the society. Many who are ignorant continue to consume drinking water which has this life threatening chemical present in it. On Monday, it was announced that a recent study conducted by the Environmental Working Group or EWG in many U.S. cities has revealed that drinking water of those area has considerable amount of Chromium 6 present in it.
Reportedly, the survey was conducted in 35 American cities out of which 31 have been declared exposed to this threat. The areas where the Chromium 6 levels are high in the drinking water are Norman of Oklahoma, Honolulu of Hawaii, Riverside of California, Madison of Wiscosin and San Jose of California. Sadly, even after numerous warning, nothing much has been done by the Environmental Protection Agency to combat this serious problem. The issue has gained limelight when several years back legal clerk and environmental activist Erin Brockovich had raised an alarm against the matter and fought against the Pacific Gas and Electric Company of California.
The matter had stirred the nation to a great extent due to which it was adapted for the 2000 movie "Erin Brockovich" which went on to earn Oscar Awards and several others honors. Sadly, the amount of people drinking this contaminated water is not negligible. Reports say that 74 million people across 42 states drink this water. Chromium 6 has properties which gives rise to cancer in the body. It also leads to gastrointestinal tumors. The harmful chemical also exists in the form of carcinogenic hexavalent in the tap water.