Turkey Soup Recipes Create Buzz
By Tias, Gaea News Network
Saturday, November 27, 2010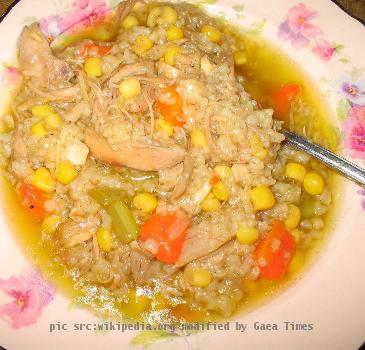 more images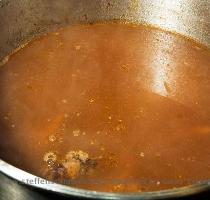 more images
SAN FRANCISCO (GaeaTimes.com)- With the Thanksgiving dinner creating a refrigerator full of leftovers, people have been scrambling the web for a an alternative to dumping the meat into the garbage bin. While most have invested a lot of money on the bird and the stuffing for the special day, wasting the leftovers could be a painful act for those who hate wasting food. Among some of the recipes that have been circulating on web, the turkey soup and the sandwich are the most common ones.
Though the turkey soup is a rather simple recipe there are several variations to it available on the web. Among some of the popular recipes the one with leftover vegetables, butter and chicken stock is the most popular. To make the soup one should first gather all the vegetables that were unused during the Thanksgiving dinner. After sauteing the onions for a while, the rest of the vegetables should be added for a light frying (preferably in butter). If there is mashed potato left over, one can also add that but at the same time keep in mind that the mixture will absorb a lot of liquid to reach a soupy consistency. After the vegetables have been slightly cooked, ample chicken stock should be added for the flavor and also to make it soupy. The leftover turkey should be added next. After around 15 minutes in a slow cooker, the soup can be served with garlic breads or soup sticks.
Apart from the turkey soup, another recipe that can help save the turkey leftovers from being wasted is the sandwich. For those who like it cold, one can slice out a piece of the bird and put it between two slices of sandwich bread that has a generous spread of mayonnaise, mustard, butter, onions and pickles.