Indian Railways Reconsidering Free Travel Scheme
By Arnab Ghosh, Gaea News Network
Friday, July 16, 2010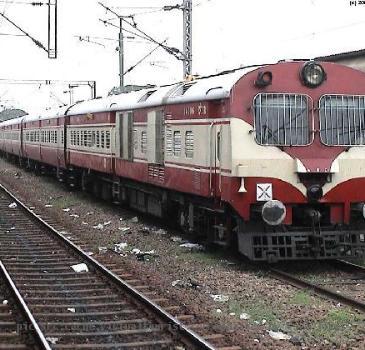 more images
NEW DELHI, INDIA (GaeaTimes.com)- The railway employees in India presently enjoy free rides to any destination in the country during their jobs and even after their retirement. However, this free ride may not be available for them anymore. The Cabinet is going to take a decision shortly whether this facility will be valid for the employees and ex-employees of the Indian Railway. If it withdraws the facility it will affect the 11 lakh retired and 14 lakh existing employees. This review proposal has come from the Expenditure Reform Commission to earn more revenues. Indian Railways is trying in various ways to get more revenues for executing its numerous projects all over the country.
The Indian railways offer as many as six privilege passes to the officers per year while the employees get 4 such passes a year. They can ride the trains including express and superfast ones for free. There are 13000 officers in its payroll as of now. However, those who obtain this facility are not given leave travel allowances. The existing and retired employees of the railways are not happy over this reconsideration as one can understand.
The officials of the Indian railways, however, have a different view. They do not think the withdrawal of the free ride facility will make the employees greatly agitated and irate. They are of the opinion that not all employees avail the facility. The railways will earn a lot of revenue if the scheme is withdrawn. The employees will be offered compensation if the facility is finally withdrawn. The decision will be taken very soon by the cabinet.