Indian Railways Suffers Bandh Effect
By Arnab Ghosh, Gaea News Network
Wednesday, April 28, 2010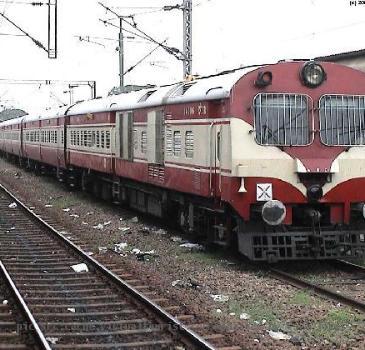 more images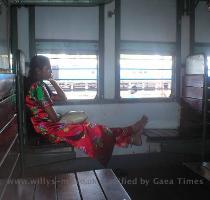 more images
KOLKATA, INDIA (GaeaTimes.com)- The Bharat Bandh called by the leftist parties yesterday that brought public life to a standstill took its toll on the Indian railways too. The left leaning Bandh supporters caused trains to stop at major stations all over the country and the long distance train passengers were the worst sufferers. A lot of Kolkata bound express and superfast trains were stuck at stations like Burdwan and Sreerampore. The Maitree express coming to Kolkata from Bangladesh was stopped at Gede station.
However, the section of Indian Railways that runs underground in Kolkata did not suffer much from the bandh effect. Metro Railways ran normally with a few disruptions reported at two of its stations. However, there were far less passengers in Metro yesterday. On an average more than 350000 people avail the Metro everyday but yesterday the footfall fell below 25000. The Left union supporters however tried to discourage the passengers from availing Metro at Dumdum station. Allegedly they forced some of the passengers out of the station. They also tried to assault the passengers who dared to raise their voice against the muscle flexing and dubbed them as TMC supporters.
The train services are among the first casualties of Bandh and in yesterdays bandh it was no exception. Indian Railways suffered huge loss as most of its trains were stranded at several stations and ran beyond schedule. The elderly passengers and the children were the ones who suffered the most as is the case with any bandh. As usual the bandh supporters claimed it was for the sake of the citizens who were inconvenienced.