Makar Sankranti : No Milk Woes
By Arnab Ghosh, Gaea News Network
Thursday, January 13, 2011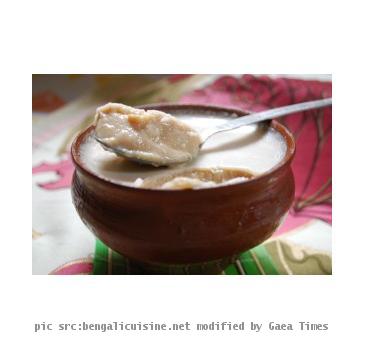 more images
PATNA, INDIA (GaeaTimes.com)- Those living in Bihar and eastern states of India need not worry about supply of Milk during this Makar Sankranti. The initiatives taken by the Bihar State Co-operative Milk Producers' Federation Limited will make sure that residents and sweet makers would feel no scarcity of milk during the festive season. Last year almost 5500000 liters of milk was supplied in Jharkhand and Bihar dairy outlets. This year 6000000 liters of milk will be supplied in the same outlets to cope with the rising demand. The marketing manager of the entity Rajiv Verma said "we are ready to meet the additional demand".
The circular on the supply of additional Milk during and before Makar Sankranti has been sent to the major distributors and retailers. In Patna, the capital city additional Milk tankers will be deployed to help the customers. The officials have said that they will ensure no black marketing will happen this year. The Co-operative Milk Producers' Federation Limited is geared up to meet the demand with its 11 dairy plants located in various cities of the state. The marketing manger said that they are expecting almost 15% hike in the demand for curd. This year the entity will supply 115 tonnes of curd.
Needless to say during Makar Sankranti the housewives and women make home based sweet delicacies which are mostly made with milk or its various forms including card. The sweet curd is also in demand in areas like Dhanbad, Bokaro during this time. COMPFED is upbeat about the success of the 500 ml curd pouch that it has launched in 2011.