Pope's Condom Remarks Sparks Debate
By Tias, Gaea News Network
Sunday, November 21, 2010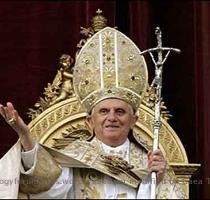 more images
GENEVA, SWITZERLAND (GaeaTimes.com)- Pope Benedict XVI's recent remarks about the use of condoms has created a huge buzz in the media as some groups feel that the Catholic head's positive approach towards condoms could help fight HIV/AIDS even better. The web has been abuzz with the excerpts of the latest book on the Pope which is published in the form of an interview with a journalist. The Pope said in the book that the use of condoms was justified in some of the cases like prostitution. He called it the first step towards 'moralization' as it could help fight against the HIV infection.
The Pope, however, made it clear that the Church still maintains that all forms of contraceptive and birth control measures are against God and nature. He added that though condoms may not be the most Church approved way of prevention of AIDS, it is still justified in special cases like prostitutes. He also went on to add that the Church advocates the ABC principle which stands for 'Abstinence- Be Faithful-Condom.
The comments by the head of the Church has, however sparked a great debate among the Catholics and the anti-AIDS campaigners. One of the AIDS officials of the United Nations spoke to the media and said that this was a great and positive step taken by the Vatican. There is, however, some criticism of the remarks by the Pope because they were in reference to male prostitutes. Mahesh Mahalingam, A UNAIDS spokesperson said that there was no statistical evident that proved that the rate of infections could be reduced if the male prostitutes used condoms.