US troops help Iraqi military fight al-Qaida north of Baghdad; 5 Iraqi personnel killed
By Barbara Surk, AP
Tuesday, September 14, 2010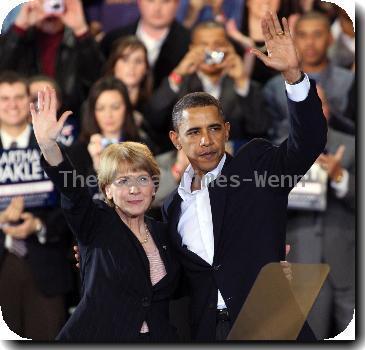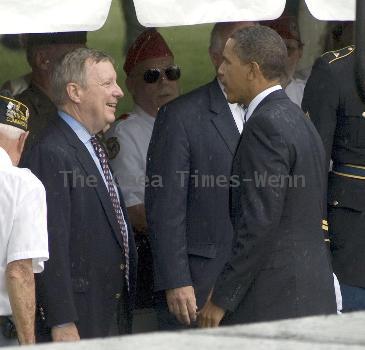 US troops help Iraqi military battle al-Qaida
BAGHDAD — American troops helped Iraqi security forces battle suspected al-Qaida militants for two days north of Baghdad, deploying ground units and launching airstrikes in what appears to be the most extensive fighting since the U.S. ended combat operations in Iraq last month.
President Barack Obama officially declared the end of combat operations on Sept. 1 when the number of American soldiers in the country also dropped bellow 50,000. The remaining American soldiers mostly assist Iraqis in stabilizing the country. However, U.S. forces can still help Iraqi forces hunt down and fight al-Qaida and other militants and can defend themselves or their bases against attacks.
Insurgents have intensified their strikes on Iraqi police and soldiers to mark the change in the U.S. mission and potentially draw the remaining troops back into battle.
On Saturday, Iraqi soldiers and police called for U.S. help after they came under fire while searching for suspected militants and locating weapons sites across the two northern provinces of Diyala and Salaheddin, the U.S. military said in a statement on Tuesday.
Iraqi officials said five Iraqi troops were killed in the operation, which began Saturday and ended Monday. Two American soldiers were lightly wounded, according to the U.S. military.
"Over the course of two days, U.S. forces advised Iraqi security forces … and supported them as the (they) conducted several attacks against a determined and well-armed enemy dug into a web of trenches," the U.S. military said.
American forces provided drones, attack aircraft, artillery fire and ground forces, including advisers, the statement said.
The fighting took place just outside Diyala's provincial capital of Baqouba, 35 miles (60 kilometers) northeast of Baghdad.
Diyala is a former stronghold of the Sunni Arab insurgency.
The U.S. military said the Iraqi operation was aimed at searching for wanted militants, raiding their hide-outs and locating weapons sites in 21 cities and towns across the two provinces.