Obama to Iranians: US wants brighter future for you, backs more exchanges, universal rights
By Philip Elliott, AP
Saturday, March 20, 2010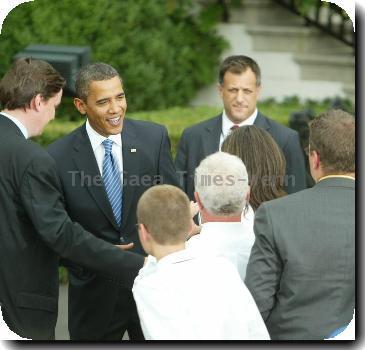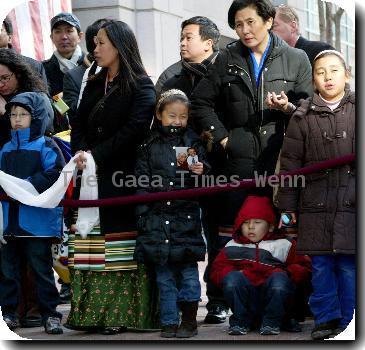 Obama to Iranians: We want brighter future for you
WASHINGTON — President Barack Obama told Iranians in an online video message that the U.S. wants more educational and cultural exchanges, and lamented that Tehran's leaders have "turned their backs" on good faith overtures in the past to expand opportunities for their people.
In the second such video of his presidency directed at Iran, Obama said the U.S. offer of diplomatic dialogue still stands, but that the Iranian government has chosen isolation. He said the U.S. believes in the dignity of every human being.
The White House released the video late Friday, timing it, as it did last year, to coincide with Nowruz, a 12-day holiday celebrating the arrival of spring and the beginning of the new year on the Persian calendar. The video comes as the United States has hit a rough patch in its relationships in the region, particularly with Israel.
"The United States believes in the dignity of every human being and an international order that bends the arc of history in the direction of justice — a future where Iranians can exercise their rights, to participate fully in the global economy and enrich the world through educational and cultural exchanges beyond Iran's borders," Obama said in the video, which had Farsi subtitles.
Even though the United States and Iran continue to have differences, Obama said, "we will sustain our commitment to a more hopeful future for the Iranian people — for instance, by increasing opportunities for educational exchanges so that Iranian students can come to our colleges and universities and through our efforts to ensure that Iranians can have access to the software and Internet technology that will enable them to communicate with each other and with the world without fear of censorship."
Obama has signaled a willingness to speak directly with Iran about its nuclear program and hostility toward Israel, a key U.S. ally. At his inauguration last year, the president said his administration would reach out to rival states, declaring "we will extend a hand if you are willing to unclench your fist."
In one of the first reactions to Obama's video message, Iran's state-run Press TV noted that Obama did not specify "what concessions Washington is actually prepared to make" to open talks.
"Although in Washington there is still talk of dialogue with Tehran, it remains to be seen how far U.S. officials are prepared to go to gain Tehran's confidence," the report said.
Iranian President Mahmoud Ahmadinejad said then that Iran would welcome talks with the U.S. — but only if there was mutual respect.
It's been a rough road for Obama, and there have been few signs Tehran is loosening its grip after bloody elections marred with allegations of fraud. Efforts to impose new penalties have been slow to find unified support from U.S. allies.
"Our offer of comprehensive diplomatic contacts and dialogue stands," Obama said in the video. "Indeed, over the course of the last year, it is the Iranian government that has chosen to isolate itself and to choose a self-defeating focus on the past over a commitment to build a better future." The United States has not had formal diplomatic relations with Iran since the 1979 Islamic Revolution.
Iran's supreme leader, Ayatollah Ali Khamenei, has criticized Obama as merely a continuation of President George W. Bush's policies toward Israel. Khamenei has called Israel a "cancerous tumor" that is on the verge of collapse and has called for its destruction.
Last year, Obama's message to the Iranians warned that better relations "will not be advanced by threats. We seek instead engagement that is honest and grounded in mutual respect."
The president said the U.S. knows what Iran's leaders are against. "Now tell us what you're for," he said."
"For reasons known only to them, the leaders of Iran have shown themselves unable to answer that question. You have refused good faith proposals from the international community. They have turned their backs on a pathway that would bring more opportunity to all Iranians, and allow a great civilization to take its rightful place in the community of nations."
On the Net:
Obama video: tinyurl.com/y983qn5