Kumari Fulbright Sentenced
By Tias, Gaea News Network
Friday, December 10, 2010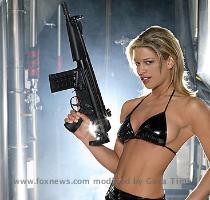 more images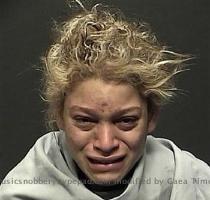 more images
TUCSON (GaeaTimes.com)- The court sentenced former beauty queen Kumari Fulbright to two years in prison and 6 months probation for the torture and kidnapping of her boyfriend. Last year she pleaded guilty to the charges of conspiracy to kidnap and assault on her former boyfriend Joshua Conway. The sentencing was this Thursday and it looks like the other three men involved in the crime are heading for prison as well.
Reports indicate that Kumari Fulbright got into a relationship with Joshua Conway in 2007. After a few days she asked him to sell the jewelery that her ex, Robert Ergonis gave her. Soon however Robert Ergonis came back into her life and she told him that Joshua Conway had stolen and sold the jewelery. Later, Robert Ergonis and Kumari Fulbright conspired against Joshua Conway and decided to detain and torture him. After luring him into the apartment, Kumari Fulbright and three other men tied up Joshua Conway and physically abused him. Belongings worth hundreds of dollars were also stolen from him and he was even threatened with a gun on his face. Some reports indicate that Kumari Fulbright herself cut into his ear with a knife and said that she will kill him. After 10 hours Joshua Conway managed to escape the foursome that also included David Radde and Larry Hammond.
Kumari Fulbright was arrested along with the other three men involved in the crime in 2007 after Joshua Conway reported his ordeal to the police. Kumari Fulbright was a law school student in Arizona and she was also adjudged Miss Pima County in 2005. She won the title of Miss Desert Sun in 2006 as well.