Pearl Harbor Day Remembered
By Tias, Gaea News Network
Wednesday, December 8, 2010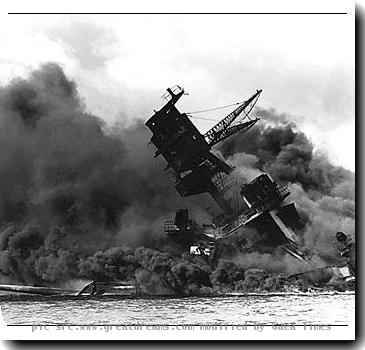 more images
NEW YORK (GaeaTimes.com)- On Tuesday the few remaining survivors turned up for the 69th anniversary of Pearl Harbor Day and it looks like the numbers of remaining survivors are going down each year. At the Intrepid Sea, Air & Space Museum in New York, Clark Simmons, one of the surviving members, spoke about his memories of the infamous Japanese attack and how the times have changed.
Clark Simmons, 89, said that he remembers the time when there were 40-50 survivors who turned up for the anniversaries but now he felt sad that only 4-5 members left. Clark Simmons was 20 years old at the time of the attacks and was injured in the legs and head with bullets and shrapnel. He said that he remembered December 7, 1941 like it was yesterday. He explained that at the time of the Pearl Harbor Day attack, all he could understand was that the base was under attack and he had to swim for his life to safety. He also added that it was a day he would never forget.
87 year old, Aaron Chabin, who is also one of the survivors of Pearl Harbor, was present during the event at the New York Museum. He said that he was reading the newspapers at the Army barracks when the attack took place. He said that he reached for his weapons and did what they were instructed to do. Another 92 year old survivor of the Pearl Harbor attacks on America by Japan, said that the attack was a reminder for the nation that it needs to be vigilant about the threat of foreign attacks.