Ohio State University Under Bomb Scare
By Madhusmita, Gaea News Network
Wednesday, November 17, 2010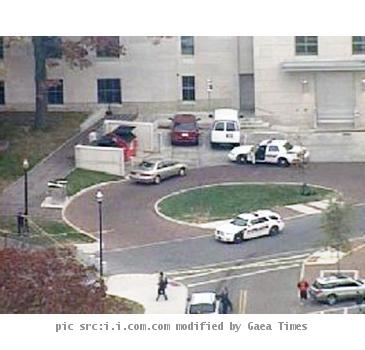 more images
COLUMBUS (GaeaTimes.com)- The authorities of Ohio State University evacuated its four buildings which included William Oxley Thompson Memorial Library, Scott Laboratory, Smith Laboratory and McPherson Chemical Lab after FBI alerted that it had received an anonymous email bomb threat. A source close to the university said that the FBI officials notified that the email said explosives had been placed in four buildings of the university campus. The officials were alerted at 8:19 a.m yesterday and university released "Buckeye Alert" at 8:41 a.m.
The Ohio State University officials asked the students, faculties and stuffs to stay clear from the buildings which were under threat. Even the classes in all these laboratory buildings were cancelled and everybody was asked to stay away from these buildings. The sources reported that there streets beside that Ohio State University were also closed owing to the bomb scare. University Police Chief Paul Denton said that the police are still searching for suspicious packages or devices. However, the public safety officials of the university along with FBI and Columbus Fire Department bomb squad were on the scene to investigate the whole matter.
After wide search, when the police could not find anything, the university opened those buildings again in the evening. Police Chief Paul Denton said that the authorities are still investigating about the matter. However, Ohio State University's vice-president and director of public safety, Vernon Baisden said that the university gives its first priority to the safety of stuffs, faculty and officials. He said that the public safety officials have "meticulously" checked all the buildings to ensure safety of the students and to provide a safe learning environment for them.