IRCTC Faces Investigation
By Sayantika Ghosh, Gaea News Network
Wednesday, April 28, 2010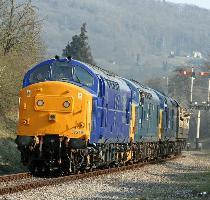 PATNA, INDIA (GaeaTimes.com)-
IRCTC
(Indian Railway Catering and Tourism Corporation) is facing an investigation by the in house detectives of the Railways who are up and active to figure out all clues that lead to the cases of fake ticket cancellations and e-ticket refunds. Reportedly,
IRCTC
have faced quite a few number of cases regarding the fake ticket cancellation under East Central Railway's Samastipur division. In due course of the
IRCTC
investigation, they have also enquired all officials both in the cities of Kolkata and Delhi.
The IRCTC investigation led the Railway detectives to go ahead and run a check upon the Railway Information Services mother servers which are installed both in Kolkata as well as in Delhi. The detectives questioned all in charge officials of IRCTC and procured all data about the e-ticket refunding and the fake cancellations of the trains which were reported in the Samastipur division of the East Central Railway. In due course of the investigation, the officers also stopped by the DRM'S (Divisional Railway Manager) office in the Samastipur division. They discussed over the matter for over an hour and went ahead to seize all documents which had the data related to the operation of trains from the division to all routes.
The officers of IRCTC said that it's not possible for a human being to keep a track and run a check on all the refund money directed towards the customer's account. Any cancellation of the train immediately goes ahead to transfer the money back into the customer's account. The officers of ECR told the media that the investigating officials also landed up in franchises that were granted permission by IRCTC for e-ticket booking.