Nissan Recalls 2.1 Million Cars In 2010
By Tias, Gaea News Network
Friday, October 29, 2010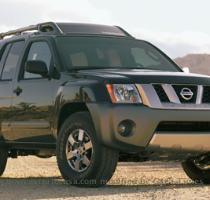 more images
SAN FRANCISCO (GaeaTimes.com)- Nissan has announced the recall of 2.1 million cars worldwide due to a faulty relay in the ignition. The company has received 13 reports of a problem with ignition and a rough idle in the US and as many as 76,000 cars are being recalled in the country. The company has revealed that the problem is mainly found in some of the models of the cars that have been manufactured between 2003 and 2006. According to Colin Price of Nissan North America, the letters of the recall will be given out in December as it will buy time for the company to distribute the tools needed for the repair.
Nissan has asked the users of the cars to wait for the recall letters and also assured that the Nissan technicians can fix the problem in just 30 minutes. The faulty relay in the ignition has the potential to stall the car while it is running on the road. Colin Price said that in most cases there is either a rough idle or a slow start. He said that in case vehicle does stall, it can be brought to a stop completely without a power steering or brakes.
The recall includes the Armadas and the Titans that were made between 2004 and 2006. Also to be recalled are the SUV and Infiniti truck models, Nissan Frontiers, Pathfinders and Xterra models that were manufactured during 2005 and 2006. Though the chances of the vehicle being stalled while driving is rare, Nissan has recalled the vehicles as a precautionary measure. No injuries or accidents have been reported due to the faulty relay in the ignition so far.