Two LeT guerrillas killed in Kashmir gunfight
By IANS
Monday, November 1, 2010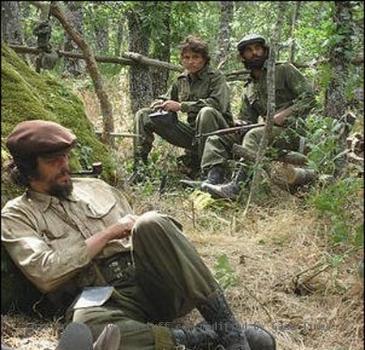 SRINAGAR - Two Lashkar-e-Taiba guerrillas were killed Monday in a gunfight between security forces and guerrillas in Jammu and Kashmir's Kulgam district, and later one rebel was arrested, police said.
On specific information developed by Srinagar police, a joint team, also including the Rashtriya Rifles, launched an operation in Kaw Drang area in Kulgam district," a police official said.
Two militants were killed and one was arrested, he added.
The joint team has killed two militants this afternoon and one militant has been arrested, a senior police officer said here.
The slain guerrillas have been identified as Mohammad Salim Ganai alias Faisal of Haff Shirmaal village in south Kashmir Shopian district and the other as Hassan Bhai, described by police as a foreigner. Both of them were affiliated with the LeT.
The arrested guerrilla has been identified as Azad Ahmad Bhat, a resident of Shirmaal village in Shopian district.