Rinki Chaudhary Commits Suicide
By Naiwrita Sinha, Gaea News Network
Friday, October 29, 2010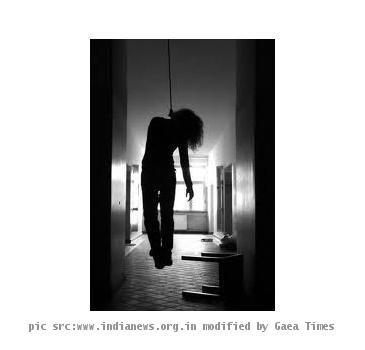 more images
MUMBAI, INDIA (Gaea Times.com) In a shocking news to many, model Rinki Chaudhary has committed suicide on Thursday night. She had reportedly hanged herself from the ceiling fan at her residence in Ballabh Society Apartments of Oshiara area, Goregaon. The police were alerted by Shahid Malik, boyfriend of Rinki Chaudhary, who stays in a nearby building. Shahid Malik has been reportedly taken into custody and is under interrogation, the reasons for his arrest in the model's suicide case is not clear. The reason behind Rinki Chaudhary's death has not been ascertained yet and there is no report of any suicide note left behind by the model and TV artist. Her body has been sent for post mortem.
Model and artist Rinki Chaudhary had appeared in a few television shows and the news of her suicide has been a shock to the fashion and the television industry. A website states that Shahid Malik was present in the apartment when Rinki Chaudhary committed suicide. As per the website, he was sitting in the hall when Rinki Chaudhary went into the kitchen. Shahid Malik found the kitchen door locked after some time had lapsed and she hadn't returned. He reportedly broke the door to find her hanging from the ceiling fan.
It is not known if the police are suspecting double standard at play or not. Rinki Chaudhary is not the first model to commit suicide, many find themselves lost in the world of glamor and fashion despite appearing to be successful and resort to suicide in desperation. Police have confirmed that the body has been sent to the hospital for post mortem and the case in under investigation.