Paranormal Activity sequel tops weekend box office with $41.5m
By ANI
Monday, October 25, 2010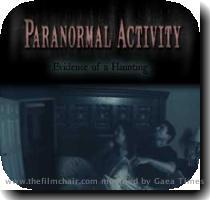 more images
WASHINGTON - A look at the list of top-grossing films this weekend has revealed that 'Paranormal Activity 2′ made an estimated 41.5 million dollars.
According to Box Office Mojo, the film, which had kids featured in it, made 20.1 million dollars, including 6.3 million dollars from midnight screenings on October 22 alone, setting a new record for an R-rated movie, E! Online reported.
Next on the list, 'Jackass 3D', which last weekend posted the biggest-ever fall opener, made 21.6 million dollars, and Bruce Willis' 'Red' was at number three having grossed 15 million dollars.
At number four was Clint Eastwood's and Matt Damon's mortality-minded 'Hereafter', which made 12 million dollars, and 'The Social Network', which grossed 7.3 million dollars, took fifth place.
The top ten movies compiled by Exhibitor Relations are:
Paranormal Activity 2 - 41.5 million dollars
Jackass 3-D - 21.6 million dollars
Red - 15 million dollars
Hereafter - 12 million dollars
The Social Network - 7.3 million dollars
Secretariat - 6.9 million dollars
Life As We Know It - 6.2 million dollars
Legend of the Guardians: The Owls of Ga'Hoole - 3.2 million dollars
The Town - 2.7 million dollars
Easy A - 1.8 million dollars (ANI)