Iwo Jima: Two Mass Graves Discovered
By Swatilekha Paul, Gaea News Network
Saturday, October 23, 2010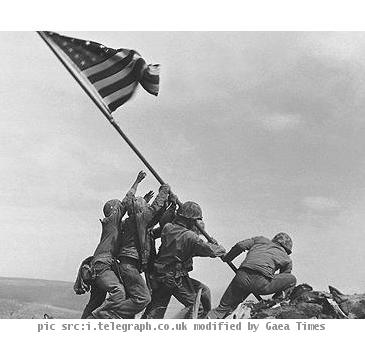 more images
TOKYO, JAPAN (GaeaTimes.com)- A group of searchers in Japan have unearthed two mass graves on the island of Iwo Jima after an extensive operation was carried out to find the remains of Japanese soldiers who have been missing since Second World War. The discovery of the mass graves hogged the limelight after it was reported by a reported news agency in Japan which revealed that the team of searchers have found out remains of 51 soldiers in the two regions.
The search operation at the Iwo Jima is supervised by the health ministry of Japan which has validated reports claiming the discovery of the remains in the remote island. Although any information about the potential size of the mass graves has not been revealed by the Japanese health ministry, it has been confirmed that 51 bodies of soldiers have been unearthed and the two sites are presumed to be burial grounds. At the same time, officials have pointed out that one of the two sites can consist of as many as 2,000 bodies. The discovery of remains of the Japanese soldiers is surely going to be a significant step in coming to a closure about the whereabouts of 12,000 soldiers who are still missing and presumed dead since the 1945 war.
An estimated 22,000 were assigned the responsibility to protect the remote island of Iwo Jima from the U.S. forces during the Second World War. The island was highly significant for the U.S. forces as it had three airfields and could play a pivotal role in initiating raids on Tokyo as well as the country's main islands. All the 22,000 Japanese soldiers were killed in the war.