Aussiebum Owner's Old Days Recalled
By Arnab Ghosh, Gaea News Network
Monday, September 6, 2010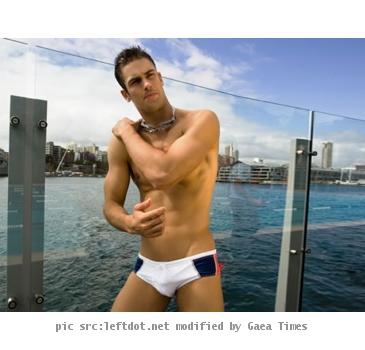 more images
SYDNEY, AUSTRALIA (GaeaTimes.com)- The 48 old owner of the famous swimwear and underwear company Aussiebum, Sean Ashby is going to be seen in the latest episode of the show The Secret Millionaire. He was approached by the Channel 9 producers and liked the concept. The Aussiebum owner hails from a middle class background and he set up his business by selling swimsuits from the car boot. He had to face hard times in the beginning and went through turbulent times in the early days of his business. He also said that he found the candidates in the program rather interesting. The fact that they told him their own stories without losing their dignity and sense of humor impressed the Aussiebum owner very much.
Sean Ashby adhered to the widely followed practice in The Secret Millionaire and handed out the cheques to a number of people he came across in the show's 10 days. The cheques he gave them ranged from $20,000 to $100,000. The Aussiebum owner later said that he did not feel bad at all to part with the money. What he found rather hard was making relation with a person, giving him the money and then leaving the place knowing he might never see him again. The show made him recall his old days.
Aussiebum is now an established business and its products are widely sought after in several countries. The owner still remembers his humble beginning and the struggle he had to do in the initial days. He was impressed by Tanya Holmes among the others and hopes to keep in touch with her.