Obama preparing additional sanctions for Iran other than UN's
By ANI
Wednesday, December 23, 2009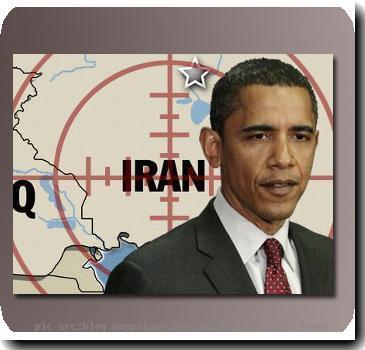 WASHINGTON - The Obama administration has reportedly been preparing additional ways of sanctioning Iran for its pursuit of nuclear weapons, ABC News has learned.
For months, officials of the Obama administration have been assiduously lobbying the leaders of other nations to join the U.S. on a bilateral or multilateral level in possibly imposing various new sanctions on, say, Iran's financial sector, or its petroleum sector, outside the auspices of the United Nations Security Council.
Officials cautioned that the official decision to pursue sanctions has not yet been made, that sanction efforts outside the UN would be several months away, and that emphasizing them revealed a far more pessimistic view of developments than they currently hold.
Iran may ultimately choose to work with the international community, officials said, and if it does not the Security Council might either decide to pursue new sanctions or toughen up the current sanctions on Iran-which have imposed an arms embargo, banned the travel of Iranian officials working on the nuclear program, and prohibited certain financial transactions.
"There are sanctions that are available, that are on Iran right now," State Department spokesman P.J. Crowley told reporters today.
"We will continue to look at ways both bilaterally and multilaterally that we can… add to that mix and increase the cost to Iran of its inability or unwillingness to resolve the concerns the international community has about its nuclear program," he added.
ABC News also quoted European sources as saying that European nations are beginning to explore sanctions on their own national levels and at the level of the European Union because they recognize that the UN measures will likely not end up being tough enough if and when they finally pass.
President Obama has given Iran until December 31, 2009, to show progress in meeting international requirements that it end its nuclear weapons program. (ANI)