Rose Day Celebrated Worldwide
By Reema, Gaea News Network
Monday, February 7, 2011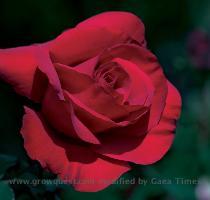 more images
SAN FRANCISCO (GaeaTimes.com)- The Valentine's week kick started from today, and so did the new romance that are yet to blossom. Evey year, the Valentine's Week kicks off with the Rose Day. This fragrant day is observed just one week before February 14. Since today is February 7, young lovers all over the world, are wondering how to make their lovers feel special, by pampering them with roses and flowers.
Rose Day starts the week in the most romantic way possible, as nothing apart from roses can rejuvenate the love in the air. Lovers are now seeking for the best Rose Day sms, gifts and goodies. With that, the leading gift stores and florists stores across the world are making full use of this day to boost their business. Although Valentine's Day has another week to go, gift stores are already witnessing immense enhancements in their sales. However, sources say that it is just the beginning. Within another week, the business is bound to get all more flourished, as very few lovers restrain themselves from buying gifts during this season. However, this year the trend has shifted from red rose to other colors too. The colors that are more in trend this year are, white, pink and yellow. This is because of the commercialization of the day, where rose giving ceremony is not just limited to lovers, but also friends and foes.
Rose Day is also seen as a symbol of peace and serenity, to spread the messages of love in the society. On that note, the old foes make full use of this day to patch up and start the year on a friendly note. White rose serves this purpose the best. The gift store owners and the florists say that although there are good demands of other colors of roses, red still reigns over the rest.