Beating Retreat Ceremony To Kick Off
By Reema, Gaea News Network
Friday, January 28, 2011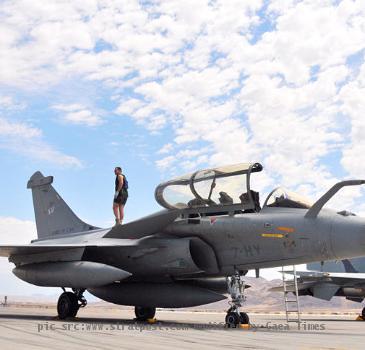 more images
NEW DELHI, INDIA (GaeaTimes.com)- The Beating Retreat Ceremony, is all set to take place in New Delhi on Saturday. This ceremony would conclude the Republic Day celebrations for this year. Wing Commander Jaychandran would be the chief conducting officer for the event and it would be organized by the Indian Air Force.
The Beating Retreat Ceremony pays an ode to all those officers who fights in the battle field with valiance and returns home with pride and honor. About twenty bands would be performing in the Beating Retreat Ceremony, out of which, 12 bands would be from the army, four from the air force and four from the navy. An officer from the army said that this year, the ceremony would only play Indian tunes. According to him, playing Indian tunes is the best way to boost the morales of the army officers and charge up their patriotism. According to him, Martial music always hold a special place in the life of every servicemen, and it holds a different significance, if the songs belong to national languages. He feels that it makes the fighters connect to their nation better. According to captain Mahendra Das, last year, too, the ceremony preferred to groove with Indian tunes along with other genres of music. However, this year, it would only be limited to Indian Tunes.
The military musicians have already composed two songs, namely, "Gajraj" and '"Reshmi". "Gajraj" once again is composed by captain Mahendra Das, who also performed during the Commonwealth Games. Beating Retreat Ceremony will take place at the Vijay Chowk. This road will remain closed for rehearsals from 4 pm and 11.30 pm on Friday and Saturday.