Pulse Polio 2011 Campaign Kicks Off
By Swatilekha Paul, Gaea News Network
Sunday, January 23, 2011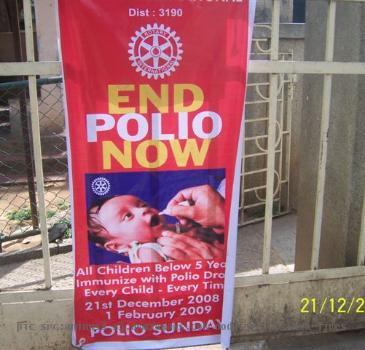 more images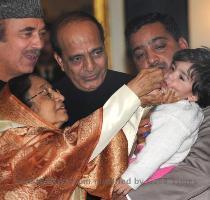 more images
NEW DELHI, INDIA (GaeaTimes.com)- The Pulse Polio Programme 2011 kicked off in states across the country on Sunday in bid to vaccinate an estimated 174 million children below the age of five years. The campaign was inaugurated with President Pratibha Devisingh Patil administering the vaccine to around seven children at Rashtrapati Bhawan yesterday. From today, states across India would be taking up the effort to ensure that maximum number of children receive the polio vaccine with the aim of eradicating the disease completely. According to officials, an estimated 2,155 booths would be set up in various parts of the country in the five-day pulse polio campaign with as many as 541 supervisors being assigned with the duty to ensure that the programme takes place without any kind of glitches.
While talking to reporters about the Pulse Polio 2011 campaign, Union Health Minister Ghulam Nabi Azad said that the dream of a 'Polio Free India' is goal that can now be achieved as over the period of last six months, the number of children being affected with the crippling disease has dipped to a significant extent. As per the official statistics, last year, around 42 cases of polio have come to light which is considerably low in comparison to the 741 polio cases that were reported in 2009. At the same time, the total number of districts affected by the disease has dropped from 56 in 2009 to 17 last year.
Union Health Minister Ghulam Nabi Azad further revealed that the Pulse Polio 2011 campaign with focus on the high-risk regions of the country which includes parts of Punjab, Uttar Pradesh, Haryana, Bihar, Gujarat, Maharashtra, Rajasthan, West Bengal as well as New Delhi.