Pongal Transport Woes Surface
By Arnab Ghosh, Gaea News Network
Friday, January 14, 2011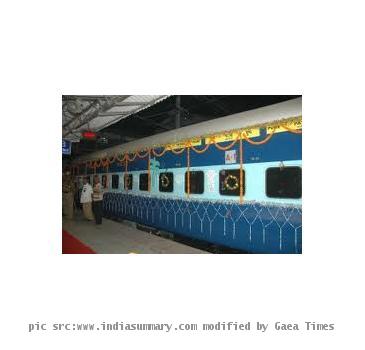 more images
CHENNAI, INDIA (GaeaTimes.com)- The festive occasion of Pongal is only a day ahead and the rush for tickets is quite visible. The occasion is celebrated in South Indian states with much gusto and excitement each year. Sadly, for the people who are scrambling for tickets, most of the trains and buses are full. To ease the situation, Indian railways has arranged for 28 special trains but the situation seems out of bounds for those who did not plan their trips ahead. The majority of the trains left for the destinations on Wednesday. A lot of people with homes in Southern states prefer reaching home before Pongal but they have very little chance of doing so this time. The trains headed to southern cities like Kanyakumari and Madurai are all full for next two days.
As one can understand, the demand for Tatkal tickets in all trains headed to South India has shot up significantly before Pongal. The railways are not selling Tatkal tickets to the routes anymore. The Railways earlier anticipated the heavy rush for Pongal and arranged for more trains this year. However, now it looks like the arrangement has turned out to be inadequate. State Express Transport Corporation employees said that the seats in its buses got booked by Tuesday due to th festive occasion. The entity is also operating special buses for Pongal this year.
The Omni buses that operate from Chennai to other states are also full. The residents of Chennai are opting for holidays during the Pongal weekend this year. The travel agents, as a result are laughing all the way to the bank.