Gabe Zimmerman Killed In Arizona Shooting
By Tias, Gaea News Network
Sunday, January 9, 2011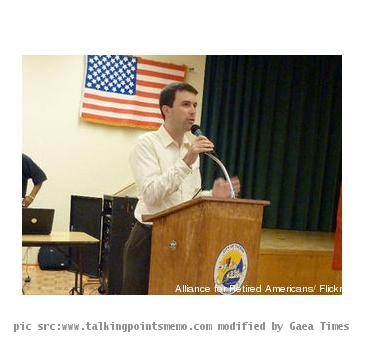 more images
TUCSON (GaeaTimes.com)- Known by friends and colleagues as friendly, dedicated and good humored, Gabe Zimmerman, 30, succumbed to the mass killing that took place in Tucson, Arizona. He was one of the six people who lost their lives in the shooting. Gabe Zimmerman, was a dedicated aide and friend of Congresswoman Gabrielle Giffords, who was also shot in the head and had to be admitted to University Medical Center after being critically injured. Gabe Zimmerman was a social worker and community outreach director.
The organization of this event, named "Congress on your Corner" was an initiative of Gabe Zimmerman. The pleasant incident turned into an absolute nightmare when the mass shooting took place. 18 people were severely injured in the shooting. Gabe Zimmerman was one of the dead victims. He had worked with the Congresswoman from the time her Congressional career took off. Gabe Zimmerman was a gifted gentleman and a tireless organizer, as reported by his friends and colleagues. He was also an author and volunteer in this particular show that he organized. His father, Ross Zimmerman said that his son had the gifted talent of dealing with people and managing teamwork. Besides being a social worker, Gabe Zimmerman was also an athlete, who hiked the Grand Canyon twice.
All his friends and colleagues, remembered him on Saturday night after he was shot to death. Going by the media reports Gabe Zimmerman was engaged to be married to Kelly O'Brien, a nurse in a city hospital. He is survived by his mother, Emily Nottingham, father Ross Zimmerman, and brother Ben Zimmerman.