'Whatever' Voted as the 'Most Annoying Word'
By Turjo, Gaea News Network
Wednesday, December 22, 2010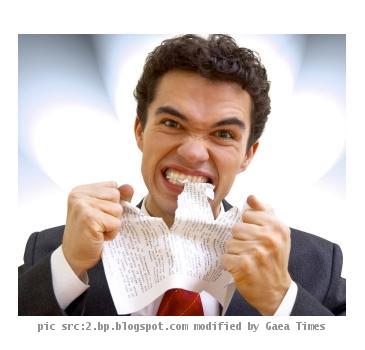 more images
NEW YORK (GaeaTimes.com) — If you have the habit of using the word 'Whatever' quite often, do try to quit it as soon as possible. As, for the second consecutive year "whatever' topped a Marist poll as the most annoying word or phrase in the English language. So, you might actually be annoying people each time you are uttering the word 'whatever'!
Nearly 39 percent of 1,020 Americans questioned in the survey deemed it the most irritating word 'whatever', followed by "like" with 28 percent and the phrase "you know what I mean' at 15 percent.
According to Marist, words like "whatever" can be quite dismissive depending on how they are used. Mary Azzoli from Marist co0mmented that - "It has a lot to do with how accepted and how popular they become in every day speech."
The phrase "to tell you the truth" and "actually" were also unnerving to many people. But for younger Americans, aged 18 to 29, "like" was the word that annoyed them most.
So, which word annoys you the most?