Newark Airport Bomb Scare Resolved
By Arnab Ghosh, Gaea News Network
Tuesday, December 21, 2010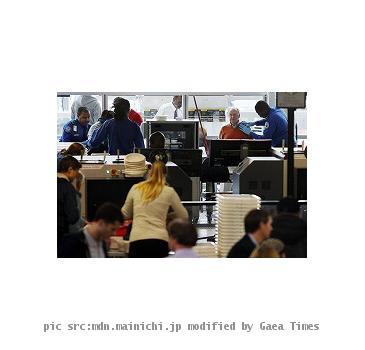 more images
NEWARK (GaeaTimes.com)- Yesterday, the regular operations at New Jersey's Newark Liberty International Airport were temporarily disrupted after the personnel suspected a luggage emitting radiation could be a bomb. Actually, it was a regular computer monitor. The incident led the authority to believe that it could be threatening and they suspended operation at a section of the busy airport for a few hours on Monday morning. The security checkpoint at the Terminal A of the airport was kept closed but the remaining parts of the airport were fully functional. The police bomb squad later declared the monitor to be safe and the regular operation started a little after 8 am. The airport is one of the busiest ones in the New York City metropolitan region.
An FBI agent named Bryan Travers explained later that the computer monitors emit some amount of radiation but they are not harmful as such. The radiation emitted by this monitor at Newark Liberty International Airport was detected and the authorities suspected there could be something amiss with it. As a matter of fact, the owner of that monitor was in a flight at the airport and the baggage was supposed to reach the same destination. Reports say that the authorities kept emergency vehicles ready.
The operations at the Newark Liberty International Airport started soon after and the passengers as well as the authorities heaved a sigh of relief. The Christmas is just a few days ahead and the traffic at the airport has witnessed a massive increase. The authorities are on full alert and the minimum provocation is adequate for triggering a security exercise.