Manchester Airport Security Issue Makes Headline
By Arnab Ghosh, Gaea News Network
Thursday, December 2, 2010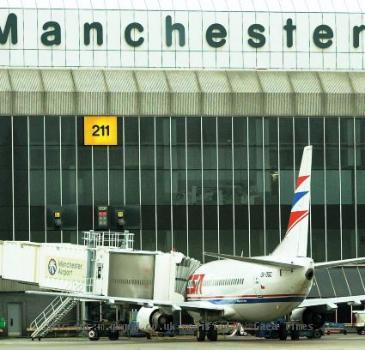 more images
MANCHESTER, UNITED KINGDOM (GaeaTimes.com)- It may sound incredible and shocking to the security experts but the lackadaisical conditions prevailing at UK's Manchester airport can result in major security breach anytime, as reports have poured in. If the findings are to be believed then the passengers coming from other countries can actually walk out of the airport sans passport check. The UK Border Agency has slammed the airport management for this type of poor security settings prevailing there. The agency's independent chief inspector John Vine and his team were shocked to find that the international passengers having tickets for connecting flights for other UK locations can bypass security check and reach the street near terminal three.
The Manchester airport has taken note of the security loophole and said that now the loophole is closed. However, the issue was very serious and hence the report has reached the Home Secretary. The agency has also severely criticized the use of the facial recognition gates. The agency team has said that the technology used in facial recognition is unreliable. John Vine said he "was concerned to find that the UKBA had known about a potential risk to the border for some time". The inspection of the airport took place in May.
There is no evidence that any passenger used this security breach to his or her advantage but the possibility can not be ruled out either. Manchester airport on its part said that as soon as the flaws were pointed out they were rectified and now the security setup is without any such drawback.