Phillipa Lepley's Stars Shine Brighter
By Reema, Gaea News Network
Saturday, November 20, 2010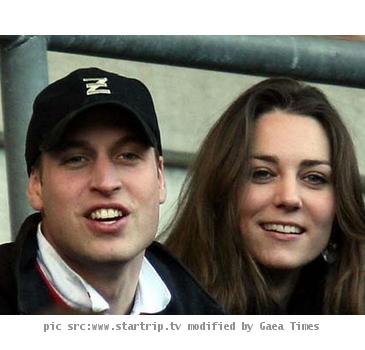 more images
LONDON (GaeaTimes.com)- It takes a lot of luck to be connected with the British Royal family. It does not come as a surprise that living up to the taste and expectations of the aristocrats is no easy task. The few who meet their expectations, must be regarded as the lucky ones. One of these lucky people is definitely the leading British fashion designer, Phillipa Lepley, who is one of the shortlisted designers who might design the royal wedding gown for Kate Middleton.
So far, no clients of Phillipa Lepley has been dissatisfied with her work. Phillipa Lepley, whose wok is regarded as simple and elegant, had her first bridal shop in Chelsea in 1990. Her work is also known as "Very Posh British Girls". In such a scenario, why should Kate Middleton take the risk of resorting to someone else? She can not only choose from her famous and unique catalog, but can also ask for a customized, that would be of one of a kind design. Phillipa Lepley has the ability to create the compensatory wedding dresses which are slim and well fitted with fishtail bottom, on the other hand she also masters the art of resorting to the traditional styles, where the gown is fitted in the torso and takes the shape of a bell as it goes down. She can give the perfect blend of the conservative look, with the right amount of sensuality that every girl desires on her wedding day.
Now it is on Kate Middleton to make her pick, in order to make the D-day special. The other option, apart from Phillipa Lepley is Bruce Oldfield, who used to be the designer of late Princess Diana.