Lucknow University: Poor Sanitary Conditions
By Ipsit, Gaea News Network
Tuesday, July 20, 2010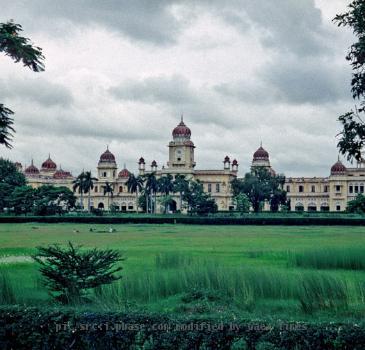 LUCKNOW, INDIA (GaeaTimes.com)- Lucknow University may be one of the toppers in academics but when it comes to toilet facilities, they really needS a change. Reportedly, Lucknow University and many colleges accredited under it doesn't have a separate loo for the girls.
Jai Narain Degree College has a unisex lavatory with pathetic sanitary conditions. Moreover, it has no entrance door, broken Windows and no water supply. As a matter of fact, the Lucknow University Hindi department which has a huge number of students does have a separate toilet for the girls but with poor sanitary conditions. The doors and bolts are rusted and girls have to face a lot of trouble. To make matters worse, the Lucknow University toilets have spider webs all over.
Lucknow University PG block also suffers from the same condition. The presence of a single bathroom makes it hard for the girl to manage. The single bathroom is located just outside just the gate of the block and remains locked almost all the time. When asked about the poor lavatory conditions, Lucknow University spokesperson S K Dwivedi told the media that the bathrooms have been cleaned and shall soon be in usable condition. He also said that Lucknow University already has separate toilets for girls and they shall be soon cleaned so that the girls can use it. Inspite of the fact that the Lucknow University spokesman made a promise to clean all bathrooms, the girls are still complaining. Lucknow University girls have informed the media that the lavatories still suffer from poor sanitary conditions which is causing a big problem for the girls.