Noah's Ark Found? Maybe, Maybe Not
By Naiwrita Sinha, Gaea News Network
Wednesday, April 28, 2010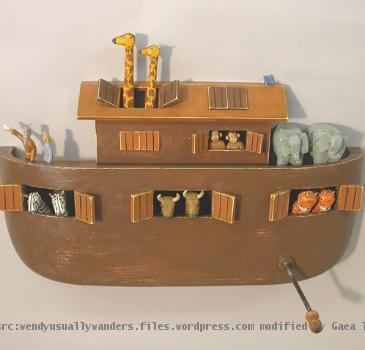 more images
SAN FRANCISCO (GaeaTimes.com)- It is being claimed that a group of Evangelists have unearthed the remnants of a wooden structure near the top of the Mount Ararat in Turkey that they believe to have been once the Biblical
Noah's Ark
. However, there seems to be some disbelieving historians, who claim that it is highly possible that the find is nothing that significant. It is being claimed by the historians that the evangelists who claim that
Noah's Ark
has been
found
may only have been misled. The historians base their skepticism on the fact that so-called evidences of
Noah's Ark
pop up almost every other day, and that too, generally in different parts of the world.
Moreover, it is possible that the group has been badly deceived, because the area where the remains have been found lies in Mount Ararat, which has traditionally been one of the most famous ark hunting areas. owing to the story in the Bible. The Evangelist group consists mostly of researchers from Turkey. They claim that this time they have definitely hit upon what can only be described as the remnants of Noah's Ark.
On order to substantiate their claims, the group has undergone carbon testing on the wood. The test dates the wood back to about 4,800 years, which would be about the same time that the Great Flood. The one mentioned in the Bible, is said to have occurred, and would be about the time that the Noah's Ark must have existed. They also say that several compartments existed in wreck of the ship that they have found, which could have been only used for housing animals.