US officials visited imprisoned American in NKorea but failed to secure release
By AP
Monday, August 16, 2010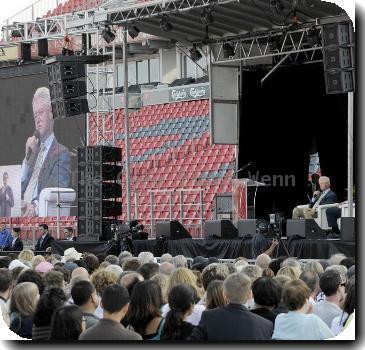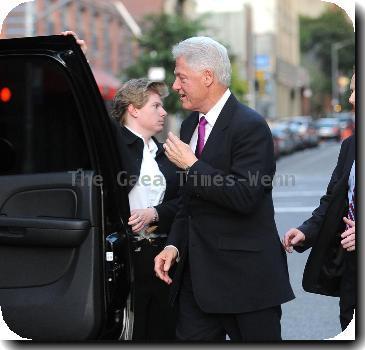 US officials visited detained American in NKorea
WASHINGTON — State Department officials made a secret visit to North Korea last week in a failed attempt to secure the release of an imprisoned American who had reportedly attempted suicide in custody, a department spokesman said Monday.
A U.S. consular official, two doctors and a translator were in Pyongyang from Aug. 9-11 visiting Aijalon Mahli Gomes in a hospital, but were unable to secure his release, spokesman P.J. Crowley said, providing few other details.
North Korea sentenced Gomes in April to eight years of hard labor and fined him $700,000 for entering the country illegally and for an unspecified "hostile act."
Gomes had been teaching English in South Korea before his Jan. 25 arrest in the North. His motivation for going to North Korea is unclear, but he had attended rallies in Seoul in support of a fellow Christian named Robert Park, who deliberately crossed into North Korea from China to call attention to the North's human rights record. Park was expelled from the North after about 40 days.
"We want to have him home as soon as possible," Crowley said of Gomes. "We've made that point clear to North Korea, and we're going to continue to make that point clear to North Korea."
The United States is worried about Gomes' health, Crowley said. He wouldn't provide details of Gomes' condition because of privacy restrictions. North Korea's official news agency said last month that Gomes tried to kill himself because of "his strong guilty conscience" and despair that the U.S. government had not tried to gain his freedom.
"The basis of the trip was simply our ongoing concerns about Mr. Gomes' health and welfare," Crowley said. "We asked if we could bring him home with the team, and obviously that permission was not granted."
The secret trip by U.S. officials was unusual as the United States and North Korea do not have diplomatic relations and Sweden handles Washington's interests in the country. The 1950-53 Korean War ended in a cease-fire, not a peace treaty.
Former President Bill Clinton traveled to Pyongyang last year to secure the release of two American journalists who were held for five months for illegally entering the North.
North Korea has previously ruled out Gomes' release amid tensions over the March sinking of a South Korean warship that Seoul and Washington blame on the North. More than 45 South Korean sailors died in the attack. The North denies responsibility.
Asked about the possibility of a trip by a high-profile American to get Gomes released, Crowley said: "We will continue to talk to North Korea about what we can do to get them to release him on humanitarian grounds."