Dong Feng 21D: The Chinese Goliath!
By Arnab Ghosh, Gaea News Network
Friday, August 6, 2010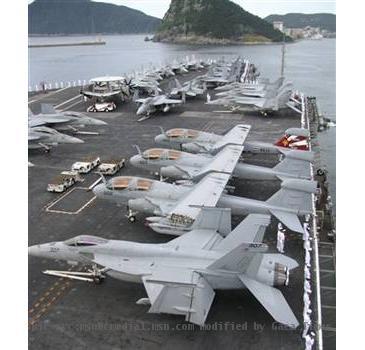 more images
BEIJING, CHINA (GaeaTimes.com)- The idea that USA owns the largest and powerful navy and military arsenal in the world and can show its dominance anywhere in the world may change soon, due to an indigenously developed misled built in China. Incredible as it may sound to some, the Dong Feng 21D missiles which is classified as an anti-ship ballistic missile has given the US navy enough reason to feel worried about. If the intelligence inputs are true then this mid range ASBM can hit the large US carriers with amazing accuracy and send them underwater even before they can reach coastal waters of China. The missile is said to be smart enough to evade the defense mechanism of the US carrier ships.
Recently the USA held a joint naval exercise with South Korea which did not go down very well with Beijing. The Chinese government expressed its displeasure over the issue and its main reason of objection was the presence of immensely powerful carrier ship USS George Washington's presence in South Korea water. The Dong Feng 21D missile can hit a moving carrier ship within a range of 1500km as it has been reported. The defense ministry of China is in no mood to talk about the weapon and it has kept media at bay regarding this issue.
The Dong Feng 21D missile has made the US Navy officials cautious. They are not going to admit it openly and still maintain that the US navy can exercise anywhere in International water limit. However, Robert Gates the US defense secretary has admitted its potential.